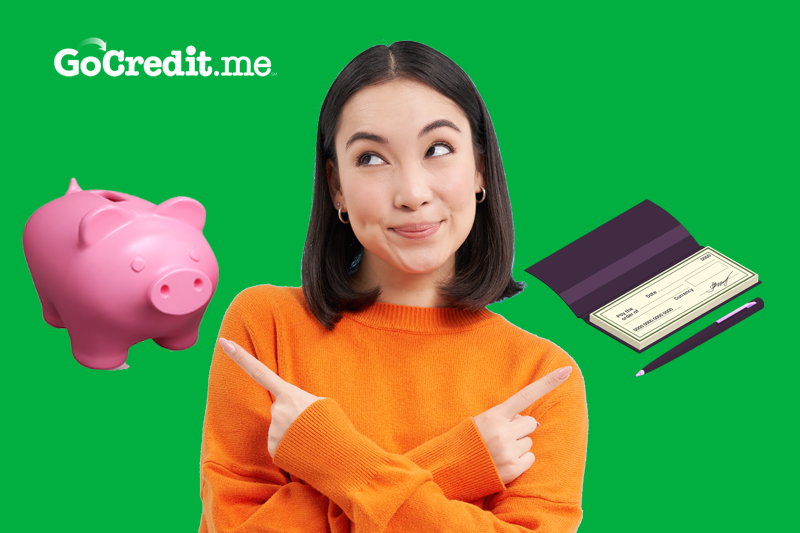 Saving vs. Checking? Which one is the best fit for you?
"Apply Now"
GoCredit.me
Illinois
"Installment and Savings Loans"
Oregon
"Tips and Tricks"
---
Having a savings or checking bank account is crucial today due to the convenience, security, and financial management tools they offer. These accounts provide a safe place to store your money, minimizing the risk of loss or theft. Additionally, they allow for easy and efficient transferable services, such as electronic payments and debit card usage. You can track your finances effectively, receive regular statements, and access online banking tools in any bank account, allowing better budgeting and planning.

With that in mind, how do you know the best account for you? What are the advantages of a savings account versus a checking account? It may be complicated at first to understand each account's specific features. Below, we break down the different types of bank accounts so you can choose the proper account that meets your needs.

Savings Accounts:
The most general and easy to understand: a savings account is an excellent place to keep your emergency funds. They can earn interest and are separate from your checking account, but also easy to access when needed.


Checking Accounts:
Checking accounts allow for easy access to deposits and withdrawals so that you can manage day-to-day transactions. They provide quick access to funds for immediate needs and are ideal for managing regular expenses and bills.

The best advantage of having a checking account is its convenience for seamless financial transactions in real-time. You can set up direct deposits from your employer, withdraw cash, pay your bills, and manage your everyday financial needs without the limitations or delays associated with other accounts.

By understanding each account's unique features and drawbacks, you can make an educated decision that aligns with your financial objectives and lifestyle. Consider your financial situation, goals, and preferences before selecting a bank account, ensuring that it meets your present and future needs.

A checking account is the way to go if you want to pay for everyday expenses. If you are focused on growing your money, a savings account is a better fit.